They've Participated
Connected Conference is a 3-Day conference & expo highlighting the intersection of Industrial & Internet sectors.

Connected Conference offers a first-hand look at the convergence of Hardware & Software, of Physical & Digital, of Industry & Internet.
150+
CEOs, Thought Leaders,
Founders & Innovators on
TWO STAGES
2,500+
Hardware, Industrial
& Digital Professionals
THREE DAYS
250+
Exhibitors, Demo's
& Product Launches across
NINE TRACKS
Leading innovators from Industries which are converging with the Internet - automative, manufacturing, consumer electronics, cyber security, video, health, telco & entertainment industries, to name a few - have spoken at Connected Conference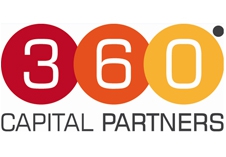 Emanuele Levi
GENERAL PARTNER
Stephen Shankland
SENIOR WRITER
Hugo Fiennes
CEO & CO-FOUNDER
Matt Turck
MANAGING DIRECTOR
David Gram
MARKETING DIRECTOR
Barbara Belvisi
COFOUNDER
Benjamin Joffe
GENERAL PARTNER
Carl Smith
PRODUCT MARKETING
John Dimatos
DESIGN & TECH
Martin Källström
CEO
Thank you! Your submission has been received!